Securely into the Future- Ministry of Defence Strategy 2025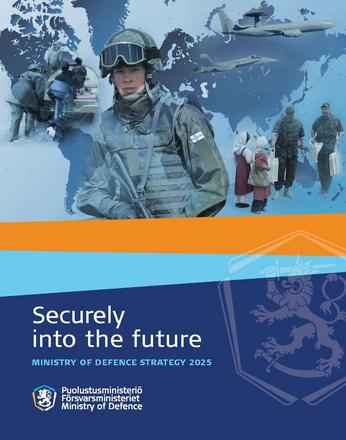 Ministry of Defence strategy 2025 'Securely into the Future' was published on 6 July 2006. It makes a concise assessment of the long-term development in our security environment.

On the basis of the assessment , the Strategy describes the future challenges facing Finnish defence policy and military defence. It also explores the means by which these challenges can be met.
The full report can be downloaded below in pdf -format.
Securely into the Future - Ministry of Defence Strategy 2025 (pdf) (1,5 MB)