DEFENCE POLICY
Defence policy is used to maintain, develop and use defence capabilities. Defence policy promotes the security of Finland and Finns, supports the decision-making of the Government and contributes to international decision-making and cooperation. The goals of foreign and security policy are supported by defence policy.
In the desired end state of defence policy Finland's defence capability and defence solution are based on deep and diverse networking where members of the network allocate, when necessary, capabilities to be used by other members. To achieve this end state, closer cooperation is conducted on national and international levels.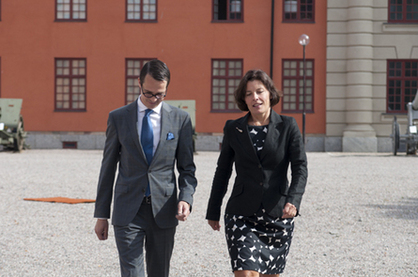 Finland's defence solution is networked defence which can change over to common defence if the Government so decides. Networked defence means defence policy and military cooperation both on national and international levels where the members of the network develop together capabilities and offer their own capabilities to each other when necessary. The objective of networking is to secure defence capability in the operating environment of the 2010's which is characterised by growing interdependence at the same time as the resources available for defence remain limited or may even reduce.

The goal of national networking is to secure the maintenance, development and use of defence capability and the will to defend the country. As to defence capability this means in particular that the balance between tasks and resources is secured. National networking is needed especially to develop society's resilience to crisis, competences, security of supply and infrastructure. Cooperation with other authorities, the business community, civil organisations and private individuals strengthens the will to defend our society. Strategic partnership with the business community plays a central role in the cost-effectiveness of the defence capability. Cooperation with civil organisations is important in preparing for and implementing comprehensive international crisis management and in supporting authorities. Cooperation also strengthens the will of citizens to defend the country.
The goal of international defence policy networking is to secure the defence capability with parties who are prepared to develop and use in cooperation their capabilities. Networking in the context of the European Union, Nordic defence cooperation, Nato's partnership for peace and on a bilateral basis allows for both international political support and military compatibility required for giving and receiving assistance. International networking develops also the cost-effectiveness of materiel acquisitions and security of supply and creates opportunities for industrial cooperation as well as cooperation in research and technology. On a deeper level, international networking results in developing and deploying joint capabilities.
Crisis management is a central tool for Finnish security policy to promote stability in the conflict areas around the world. Defence policy supports participation in comprehensive international crisis management. Participation in crisis-management tasks is part of the development of defence capability and its usability. Crisis management is also an instrument for highlighting the goals of Finland's security and defence policy and showing proactive approach to Finland's security situation.