News
19.06.2019 16:00
Lieutenant General Timo Kivinen Appointed Commander of the Finnish Defence Forces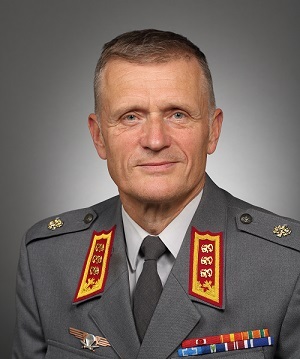 On 19 June 2019, the President of Finland Sauli Niinistö has appointed Lieutenant General Timo Kivinen as the next Commander of the Finnish Defence Forces, as of 1 August 2019 for a term of 1 August 2019 – 31 March 2024. The current Commander of the Defence Forces, General Jarmo Lindberg, will retire and transfer into the reserve on 1 August 2019.
Lieutenant General Timo Pekka Kivinen (b. 1959) has had a versatile career in various duties, both at home and abroad. He has served as the Chief of Defence Command Finland since 2017. Before that, Kivinen's posts have included the Finnish Defence Forces Deputy Chief of Staff, Strategy, Brigade Commander of Karelia Brigade, Assistant Chief of Staff, Defence Command Finland, command duties in the National Defence University, Commander of Utti Jaeger Regiment, and Defence Attaché duties in Budapest. He completed the General Staff Officer Course in 1993 and was promoted to the rank of lieutenant general in 2016.
Kivinen will reach the mandatory age of retirement for the Commander of the Defence Forces on 31 March 2024.