News
19.09.2019
Rauma Marine Constructions and Saab to be main contract partners for Pohjanmaa-class vessels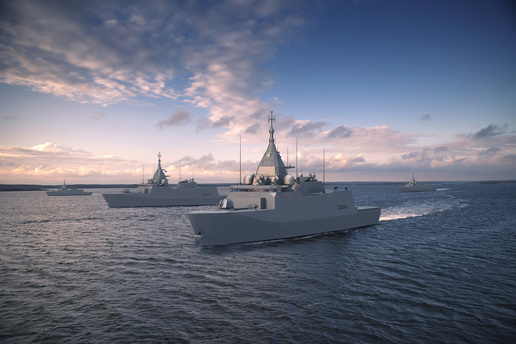 At its plenary session on 19 September 2019, the Government authorised the Defence Forces Logistics Command to make a contract on the procurement of Pohjanmaa-class vessels and a combat system for the Navy.
Rauma Marine Constructions (RMC Oy and RMC Defence Oy) based in Rauma will construct the vessels for the Squadron 2020 project. Following the invitation to tender, the Swedish Saab AB was selected as the supplier of the vessel's combat system. In addition to concluding an industrial cooperation contract with Saab AB, Minister of Defence Antti Kaikkonen decided on the procurement of ship-class propellers and propeller shafts from the Finnish company Aker Arctic Technology Oy.
The agreements on the construction of vessels, the supply and integration of the combat system and the supply of propellers and propeller shafts will be signed in Turku on 26 September 2019.
Read more